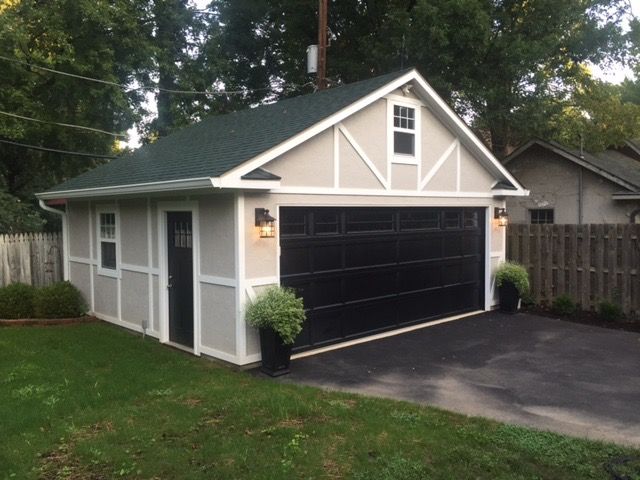 Turn your garage dreams into a reality with Coach House Garages! Our custom built garages are designed to perfectly fit your budget and lifestyle, using quality Amish craftsmanship you can trust. With our design process beginning from what YOU envision, we do our best to ensure that every detail is taken care of – plus you'll get a warranty unlike any other builder out there! Stop dreaming and start doing — let us help turn those concepts into an exceptionally crafted custom-built garage.
Keep your home or business neat, secure and clutter-free with one of Coach House Garages' storage solutions! We offer both attached and detached garages that are perfect for keeping all kinds of items in an organized space – from cars to boats, lawn equipment… you name it. Stop wasting valuable time searching through piles of stuff – our garage spaces are the ideal option for maximum convenience while maintaining a tidy environment.
Attached Garages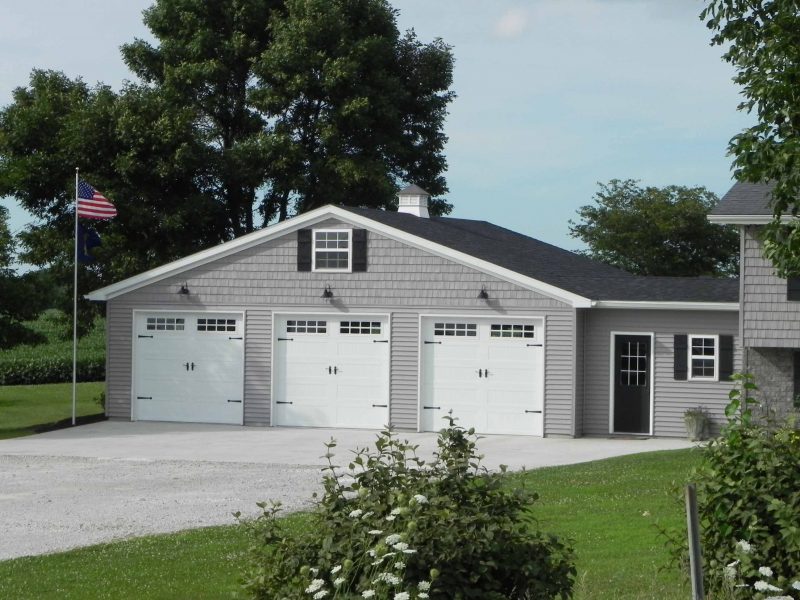 Adding an attached custom built garage to your current residence is a great way to increase the value of your property. You can make the most of your existing space and customize the garage to suit your needs, whether it is for additional parking or to store personal items. If you ever plan on selling your home in the future, an attached custom built garage can significantly boost its resale value. It is also safer than a detached garage and provides more convenience for you and your family. It can be especially beneficial if you live in an area like the midwest that often experiences inclement weather, as it allows for safe entry into your house without being exposed to outdoor hazards like snow and ice.
Detached Garages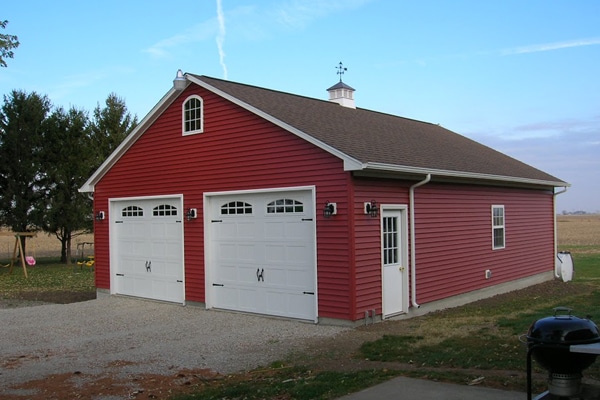 A custom built detached garage is a great way to make use of storage space on your property and add value to your home. Not only can you house valuable items like tools, cars, or toys, they look fantastic and can be custom built to fit almost any size or design needs. Unlike an attached structure, a detached garage allows for more customizations and architectural designs as it doesn't need to match the existing structure. In addition, having a detached garage on your property can be incredibly beneficial, as it can help you save money when it comes to your heating and cooling bills. So whether you're looking for extra covered space or a custom designed area to call your own, a customized detached garage might just be the answer.
Garage Sizes
Garages come in all shapes and sizes, ranging from a one-car garage all the way to custom-built large buildings.
One & Two Car Garages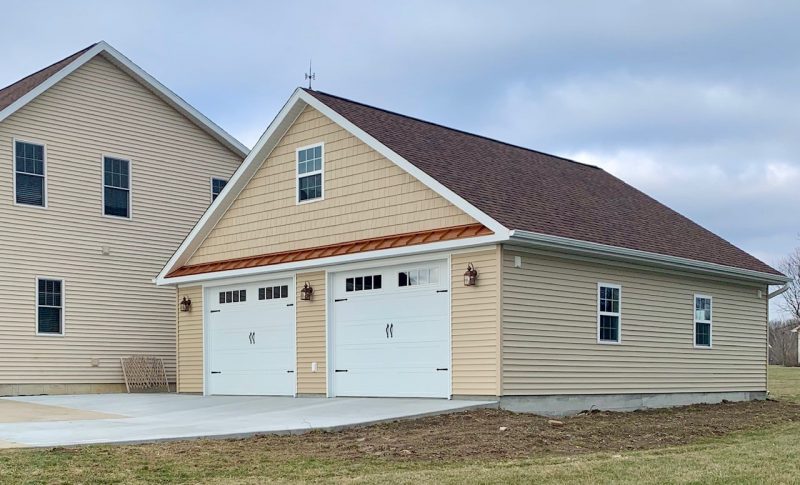 A one or two car garage offers several benefits to homeowners. One of the main benefits is the protection it provides for your vehicle from the elements. A garage can keep your car out of the rain, snow, and sun, which can help prolong the life of your car and keep it in better condition. Additionally, a garage can also provide a secure place to store your vehicle and protect it from theft. 
Garages can also be used as an additional storage space, which can be particularly useful if you have a small home. Having a one or two car  garage can also add value to your home when it comes time to sell. Overall, a one or two car garage can be a practical and convenient addition to any home.
Three Car & Large Garages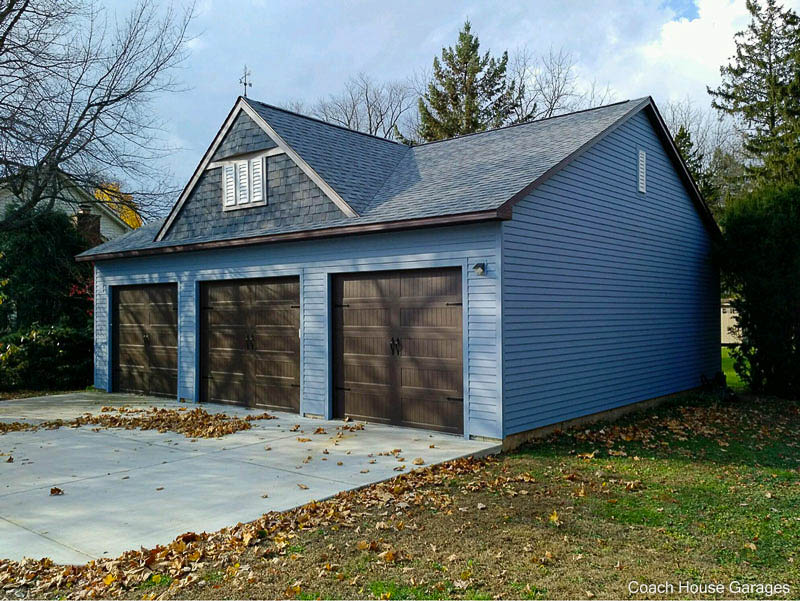 Building a three car garage offers many advantages to homeowners. A major convenience is the additional storage space it provides. With a larger garage, you have more room to store not only your cars, but also other items such as tools, lawn equipment, bicycles, and even recreational vehicles like boats or ATVs. This can be especially useful for households with multiple drivers, or for those who own multiple cars, trucks, or recreational vehicles. A three car garage or large building will also help reduce clutter in your driveway or on the street, and can provide a more secure place to park your vehicles.
A three car garage will also add value to your home when it comes time to sell. It can be a desirable feature for potential buyers, particularly for those who own multiple vehicles, or who have a need for additional storage space.
Regardless of the size, garages can be custom tailored to fit your specific needs. Everything from windows and extra storage space to large door openings and raised roofing can be custom fitted to allow for maximum efficiency.
Contact a Coach House Consultant
The custom built garages from Coach House Garages offer a number of benefits for those looking for an extra storage space on their property. Not only are these custom garages highly durable and built to last, but they provide a unique look and custom design that perfectly blends style and functionality. Not only do custom built garages from Coach House Garages offer the perfect solution to additional storage needs, but they provide you with the opportunity to find a design and material selection that corresponds to your preferences. 


We provide custom garage building services to customers in Illinois and Indiana, St Louis Missouri, Quad Cities Iowa and portions of Southern Michigan.