At Coach House Garages, we understand that many folks need an extra workspace and that's why we offer custom-built garage workshop buildings to suit your exact needs and specifications! Our high quality materials guarantee a sturdy structure made just for you – choose the size, style, features, or any other details of your dream space today! Create a customizable work area tailored exactly to your preferences with our unique solutions.
Detached Workshops
Detached workshops are a great option even for those that have the space to expand upon their current dwelling. The reason is because there are many advantages to building a workshop that is separate from your house. 
Firstly, it allows for a dedicated space that is specifically designed and equipped for your work. This can make it more comfortable and efficient to work in, and can also help to prevent tools and materials from spreading throughout your house.
Secondly, it helps to reduce noise, dust, and other potential hazards that may be associated with certain types of work. This can help keep your home cleaner and safer, and can also help minimize the impact of your work on your family and neighbors.
Thirdly, having a separate workshop can also have a psychological benefit. It can help create a physical separation between your work and your home life, which can make it easier to relax and unwind when you are not working.
Finally, having a separate workshop can also help to increase the value of your property, if it's well-built, well-maintained, and equipped for specific use.
Benefits to Having a Separate Workshop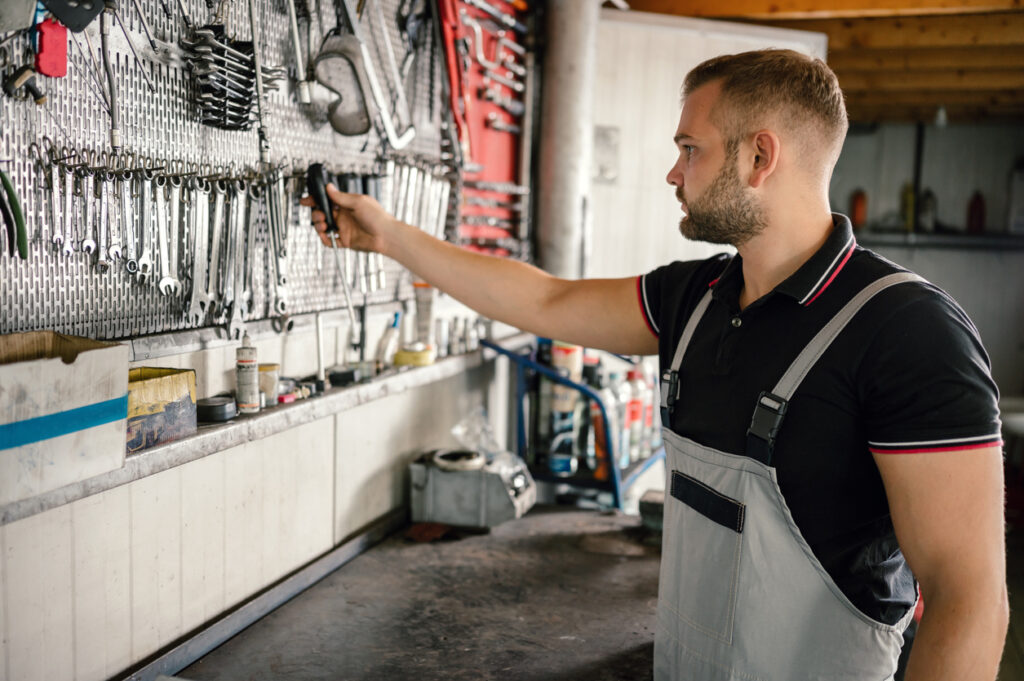 Building a workshop can be a great way to have a dedicated space for all your projects, hobbies or even professional work. Here are a few reasons why someone might want to build a workshop:
Convenience: Enjoy the luxury of always having what you need right at your fingertips! A dedicated workshop means all tools and materials are kept together in one place, making it simple to dive into any project with ease.

Organization:

Need to up your workspace productivity? A well-crafted workshop is the key! Here you'll find tips and tricks on how to maximize efficiency and functionality, so that you can get those professional results.

Flexibility:

Constructing a workshop allows you to craft the perfect environment for any project, whether it's big like woodworking or small and intricate like electronics. Equip your space with whatever fits your unique needs!

Safety:

Protecting your home and family from possible danger is a priority for any homeowner. Having a separate workshop can help to reduce the risk of accidents, such as fire or injury, by keeping potentially hazardous tools and materials away from the main living areas of your home.

Personal Satisfaction

: Crafting with your hands and having the ability to bring dreams into reality can be a deeply fulfilling experience. With a workshop of your own, you can find joy in creating something special that will stand the test of time.

Potential Income: Host a workshop and monetize your business – whether you are running workshops yourself or offering the space to other experts, this could be an additional source of income!

Looking To Get a Workshop Built Exactly to Your Specifications
? 
Look no further than Coach House Garages! Our team will work with you from start to finish to ensure that you are getting the workshop of your dreams. We understand how important it is for our customers to get exactly what they want, which is why we make sure that every detail is taken into consideration. With decades of experience in the building industry, our talented design professionals are experts at crafting unique structures tailored to meet each individual's needs. Contact us today and start transforming your workshop ideas into reality!