Looking to add luxury comfort to your outdoor space? A custom-built pool house is a wonderful addition to your property, as it serves as a functional space for family and guests to change, towel off, or use a restroom. When you have all the essentials within reach and in a convenient and accessible location, you keep everyone happy and relaxed.
Prior to building a pool house, your project will require a building permit. Your new outdoor structure must be consistent with local zoning ordinances and codes. By contacting your local city or county government office to obtain necessary paperwork, you will be one step closer to your dream backyard.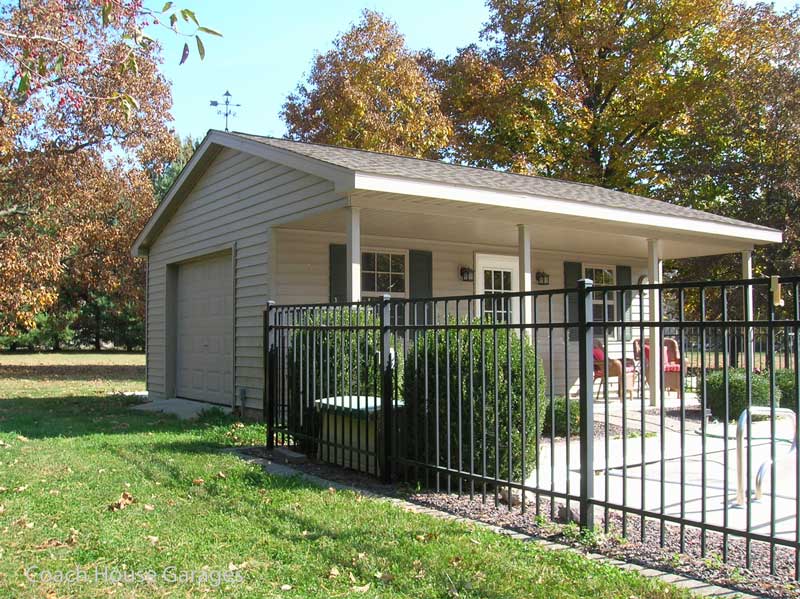 Regardless if your pool house included a bathroom, kitchen, open patio area, or something else, you'll love the convenience of all its amenities. Not only because a pool house can be used for entertaining, but also for storage. Any pool equipment can be stored away and not be the eye sore of your backyard.
Whether you're interested in a casita, villa, or detached guest house, trust Coach House Garages to help you make the right decision today! Take a look at some recent pool house projects to learn more about the sheds we've built in Indianapolis IN, Illinois, the Quad Cities, and the St. Louis, MO area.