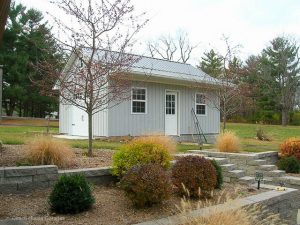 A shed is a great choice for increasing storage and enjoying hobbies. However, it can be hard to choose the right size. Below are three considerations when choosing the right shed size for you.
Think About its Purpose
How is the shed going to be used? Are you going to use it for hobbies, or for an office? Or, are you going to store your tools in it? If you are going to storing things in it, what kinds of things are you going to store in it? Will it just be garden tools, will you need to store a large tractor inside of it? These are all things that you want to consider when you are choosing your shed size.
Think About the Future
Once you have thought about what you're going to put in your shed, you want to consider if you'll want to expand it. If it's possible that you want something bigger in the future, you might want to get something bigger now to save from having to go through it again years down the line.
Think About the Location
Where are you going to put the shed? Having ample space around your shed is as important as having enough space inside of it. You might want a huge shed. But what's the point if you don't have any place to put it? Think about the where you are putting it and how it's going to affect your yard and your enjoyment of being outside. Then, think about whether or not you really need a huge one.
A shed can be very helpful, but you want to make sure that you're choosing the right one. Take a few minutes and think about the tips that are listed here. Our experts at Coach House Garages can help you choose the right shed for your needs and for your space. Contact us with any questions you have – we're always glad to help.