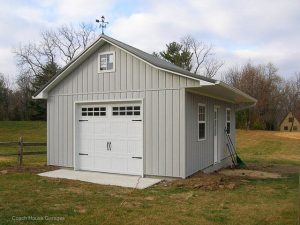 Garden outbuildings have become a common sight in both rural and suburban areas, but how much do we really know about them? The following trivia offers some details on their importance, cost, materials, history and other aspects:
1. In England, about two out of 10 individuals own garden outbuilding. The U.K. even has a yearly contest with prizes for the best outbuildings in various categories – such as office, cabin, pub, eco-friendly, unique and normal.
2. Nearly two out of five American garden outbuilding owners spend over $1,000 to build this structure. Only 5% spend under $500.
3. Some local governments don't require building permits when people set up small garden outbuildings. However, approval is usually mandatory for anyone who wants to construct a relatively large structure of this type.
4. Monticello was built in Virginia during the late 1760s and served as former president Thomas Jefferson's residence. The grounds feature an attractive, impressive garden outbuilding with brick walls.
5. During the early 1900s, these compact buildings began to appear alongside and behind numerous dwellings in America's suburbs. Many were made of wood and designed to match adjacent homes; metal and vinyl structures became common in the decades to come.
6. Some entrepreneurs have used their outbuildings for much more than storage. Several famous American and British companies were started in outbuilding. Among others, they include Harley Davidson, Disney, Yankee Candles, Hewlett-Packard and Dyson.
If a new garden outbuilding appeals to you, we can help! Regardless of whether you want to start a business, raise chickens or just store your tools, our construction experts will build an attractive, durable outbuilding structure! Please feel free to contact us.