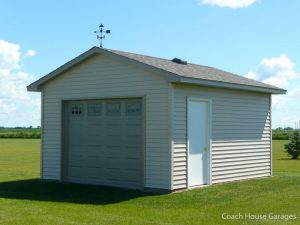 When you need additional square footage in your home, but can't afford to build an addition, you should consider having a custom outbuilding built. Though this may sound a bit unorthodox, outbuildings explicitly made for custom purposes have been gaining in popularity with homeowners. That said, you can use a beautiful backyard outbuilding for a variety of purposes beyond just storing tools and yard equipment!
A Backyard Outbuilding Home Office
Almost everyone today works from home at some point. Whether it's checking business emails, preparing reports, running your own company, or even just balancing your household budget, you need a comfortable space to work. Building a backyard outbuilding and using it as an office will give you the privacy and quiet you need to accomplish your tasks without taking up additional room inside your house.
A Backyard Outbuilding Playroom
A backyard outbuilding, built as a playroom, is an excellent option for families who don't have extra space inside the home for their children to play. Your kids can play in the backyard and go into an outbuilding outfitted with places to sit and storage for games and even an area to keep snacks. Your children will love having such a place that's all their own!
A Backyard Outbuilding Sanctuary
Whether designed as a man cave, meditative escape, reading room, etc. – you'll love having a custom-built backyard outbuilding for some alone time. Think about what your sanctuary would look like and let your creativity flow! The possibilities are limitless with a backyard outbuilding.
For more information about having a gorgeous, backyard outbuilding built, please contact us today! We provide custom, top-quality craftsmanship in all our builds that you and your family will appreciate and enjoy for many years.